This weekend marks the second birthday of our satellite congregation at Pontprennau.
Pete Evans | 20:43, 11th January 2014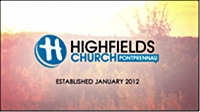 The vision was to start a congregation in the east of the city to impact our community and share the good news of Jesus with local people.
We first met on a cold January morning back in 2012 at Corpus Christi High School, 25 or so people not really sure what we were letting ourselves in for. To be fair, it's probably a good job we didn't know as it hasn't always been easy!
Family
But 2 years on we have much to be thankful for, with approximately 70 adults and 20 children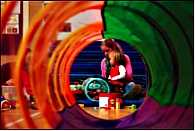 now meeting together weekly on a Sunday morning. One of our core values has been to focus on family and our children's ministry has boomed (and there are more on the way soon!) But it's been about more than just kids' ministry. Church is one big family that everyone is a part of, whether they are married or single, young or old. We encourage one another to build deep relationships, which can be hard sometimes, but this is slowly making a significant difference in people's lives.
Community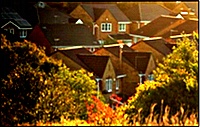 And of course, we're still growing. Another of our core values is that we want to be a church that impacts our local and wider community and so we've sought to do that both informally by building relationships and formally through events that we've run. We've held different seminars and workshops like CV writing and cake-making, we've had stalls at community days and school fayres. We've run soccer schools and holiday clubs and we meet regularly with the local PCSO's and other community organisations. We love Pontprennau. We love Pentwyn. We love the surrounding areas of Cardiff.
Jesus
And ultimately, we love Jesus. He is our greatest 'core value'. It's His love for us that unites us as His family and motivates us to care for our community. We want everybody, inside and outside our church, to know Him and to enjoy Him. Our motto verse for the year is Hebrews 12:1-2;
Let us run with perseverance the race marked out for us, fixing our eyes on Jesus
So this weekend we celebrate two years of Highfields Church at Pontprennau. We celebrate our church family, we celebrate our local community, but most of all we celebrate Jesus. We want to continue to fix our eyes on him, being shaped by the reality of knowing Him, and we hope that in the coming years many, many others will also come to know Him through the witness of our church, for their joy and His glory.
If you'd like to hear our story in more detail, check out this short video.