Meet Tim: Pontprennau's Latest Team Member
Pontprennau have recently welcomed Tim Wilson as a student trainee. In this post Tim tells us a little bit about himself and what his role will be at Pontprennau.
Tim Wilson | 21:34, 25th June 2014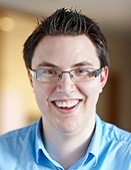 Hi I'm Tim. I'm married to my lovely wife Natalie. We moved to Cardiff in August 2013 so I could begin training for pastoral ministry at Wales Evangelical School of Theology.
As part of my training, I will be spending three days a week at Highfields Pontprennau helping Pete in ministry. In particular, I'm going to be responsible for events we do in the wider community.
I'm really excited about this opportunity, so I thought I'd tell you a little about what I'll be doing this next year.
Loving the Community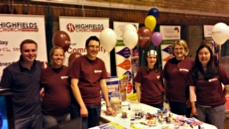 At Highfields, we believe that Christians should be showing the love of Jesus to the community around us. In light of that, my role will be to help the church find new ways of loving our local community.
Recently we were involved in the Pentwyn Community Day. It was a great time to meet local people and tell them about what we do as a church. I hope to see us have more opportunities to love the community in this way.
Serving Local Families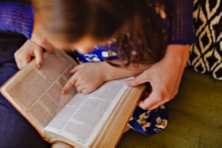 Highfields Church has always had a great reputation for serving local families. At the Pontprennau campus, we hope to continue that trend. Over the next few weeks, we will be having a children's holiday club (22nd-25th July).
We are also running antenatal classes to support new parents (3rd, 10th & 17th August).
My role will be to supplement that work and look for new ways we can serve families in the local area. We hope that there will be no person in Pontprennau, whatever their age, who doesn't have an opportunity to find out more about Jesus.
Telling God's Amazing Message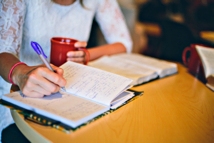 I recently preached on the greatest story Jesus told. In this story, Jesus tells us about different ways we can run away from God. Our aim as a church is to tell people who have run away how to come back!
Over the coming months, I'll set up some sessions for people who aren't Christians to explore the claims of Christianity. If you or a friend would be interested, drop me an email and we'll try and meet up.
I'm really excited to be involved with Highfields Pontprennau over the next year. It really is a great place to be! I'd appreciate your prayers over the coming weeks as I settle into this new position, so that hopefully we can see the message of Jesus spread more and more in Pontprennau.