1 Month To Go – Pontprennau Progress
December is here, the Christmas decorations are up and the plans for the January launch of Highfields Pontprennau are advancing at pace!
Pete Evans | 22:21, Monday, 5 December 2011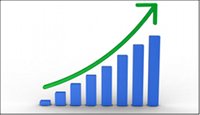 From Sunday January 8th 2012 we will meet at 10am in the Corpus Christi High School, Ty-Draw Road, Cardiff, CF23 6XL and we are really looking forward to seeing what God is going to do amongst us. 
It's been a busy few weeks. Life Groups have been steadily growing as people meet together every week to pray and read God's word. Being part of a Life Group is something that we really strongly encourage here at Highfields, it's the best way to get connected to the life of the church, to grow in our faith in community with other Christians and to eat lots of cake! It's a great place to learn what it means to be 'church' – loving one another, forgiving one another, serving one another, praying for one another… I could go on and on. 
We've also just closed our 'Give and Go' pledge period. We've been encouraging people to pray about whether God wants them to come to Pontprennau and also whether they can give towards a fund to secure a permanent premises. We've now got 32 adults and 3 kids committed to the congregation with a fair few more people still thinking about it. We've also raised more than £350K in 2 months, which has been a wonderful confirmation that this is what God wants us to be doing.
Conversations are still on-going about securing a permanent place to meet – I'm so grateful to have wise men like Peter Baker and Chris Street to help guide us through this process. We'll keep you up to date as and when there is some news. 
---o0o---
(If you would like to know more about Highfields' Pontprennau Congregation, or if you have any questions about what it means to trust in Jesus, please get in touch with Pete at: pete.evans@highfieldschurch.org.uk)