Sunday Evenings for Christmas 2013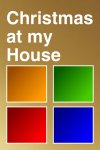 "You got the right house, if all of the lights are burned out; Kick off your shoes, leave all your worries, you can sleep on my couch, I won't mind, it's Christmas at my house" so goes the song, celebrating that wonderful, warm, relaxed feeling we look forward to at Christmas.
Happily for many of us Christmas is a marvellous time to celebrate God's indescribable gift of life. But to make that possible it was quite a different story for Mary and Joseph and the arrival of their baby son – not in the welcoming warmth of a family home but in the animal shed of a first century inn in Bethlehem.
Join us this Christmas as we wonder again at the story of God's love for us and the different characters in this amazing drama. There's Zechariah, Elizabeth, Mary and Simeon all caught up in the eternal plan to bring a lost humanity into the family of God, under his roof, back to the Father's house. 
The five services in this series:
| Title | Description |
| --- | --- |
| Dumbstruck Dad | 01 Dec - Evening Service - 6:30pm - Ted Pilling - Luke 1:5-25 |
| Miracle Mum | 08 Dec - Student Carol Service - 6:30pm - Jon Reeves - Luke 1:26-38 |
| Birthday Boy | 15 Dec - Carols by Candlelight - 5:00pm - Pete Evans - Luke 2:1-8 |
| Birthday Boy | 15 Dec - Carols by Candlelight - 7:30pm - Pete Evans - Luke 2:1-8 |
| Party People | 22 Dec - Carols by Candlelight - 5:00pm - Phil Jenkins - Luke 2:8-20 |
| Good Old Grampa | 29 Dec - Evening Service - 6:30pm - Andy Taylor - Luke 2:25-35 |