21 Mar - Morning Service - 09:30am - Rev Peter Baker - John 8:1-11
When
Mar 21, 2010
from

09:30am

to

10:45am

Where

Highfields Church

Contact Name
Church Office
Contact Phone

029 2065 0740

Add event
to calendar

vCal




iCal
Preacher: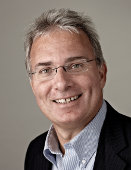 Rev Peter Baker
Sermon Title:
     Never Throw Stones
     John 8:1-11

Sermon Theme:
     The Man from Heaven
     Studies in John
Sermon Online:
     Listen Now

Powerpoint Presentation
Powerpoint Transcript
Slide 1
Never throw stones John 8:1-11
Slide 2
Judgmentalism, compassion and forgiveness Is the story part of John's original gospel? Consistent with Christ's teaching and character
Slide 3
Narrative Context Jesus popular with the masses The target of the authorities " Stop judging by mere appearances, and make a right judgment " 7:24
Slide 4
Legal Case Where's the man ? Stoning not proscribed in Deuteronomy 22:22 First century practice Scribes and Pharisees not interested in the legality of the case but in the trap it provided
Slide 5
Dramatic Conclusion Jesus does nothing He turns the issue on its head He releases the woman Liberating truth Jesus is not light on sin but big on grace b) Profound question How do we respond to broken lives?
Slide 6
Loss of the future " What's the point ?" Nirvana Loss of community Family breakdown, mobility, ill health, age Loss of meaning Meaning through casual encounter is a 21st century illusion
Slide 7
Dangerous Judgmentalism An unwillingness to sort our own lives out, undercuts our right to sort others' lives out The blindness of evangelicalism The woman is told to change but she's given hope Sexual brokenness is not unforgiveable
Slide 8
Compassionate Understanding We mustn't rush to judgement We must write in the sand before standing up to comment We must sit in loving silence
Slide 9
God's Powerful Forgiveness " For God did not send His Son into the world to condemn the world but to save the world through him " John 3: 17 In my place condemned he stood, sealed my pardon with his blood We all stand in need of the same grace at the foot of the cross Be more amazed that you are forgiven than that you are right