'Thanks be to God for his indescribable gift!' 2 Cor. 9:16
Dave Gobbett | 19:25, 28 November 2015

This week Highfields chapel was decked with lights and boughs of holly and seasonal music for a Christmas craft event, and with the start of Advent this Sunday, its definitely feeling a lot like Christmas! I'm not sure about your approach to Christmas shopping—whether you're a 'dash around St David's 2 on Christmas Eve' kind of person (me), 'have it all done by September 1st' kind of person (my mother), or 'Black Friday junkie' kind of person (unnamed fellow member of staff)—but I thought this week I'd give you some ideas for Christmas gifts that will keep on giving all year round.
I've put clickable links to all the suggestions in this post which will you take you our friends at 10ofthose or our books blog
---
Tim Keller
Its probably fair to say all of us struggle with quiet times, and so the New Year is a great opportunity to reset the clock and start something new. The Kellers have produced this beautiful new resource, applying the book of Psalms to the highs and lows of Christian living in the 21st Century. For something a little different, you might also want to check out Paul David Tripp's latest book of daily devotionals.
---
Kevin DeYoung
I try to read everything Kevin deYoung writes as it's always crystal clear, deeply theological, with great illustrations and wide applications. And they're always great fun too. This is deYoung's take on a 'child's story Bible' and with its gorgeous pictures I predict it will fast become a bedtime classic - at least I hope it will! It ties in nicely with our recent series from Gen. 1-3 too.
---
Os Guinness
How do we commend our faith when our culture thinks we're crazy? It's so tempting to lie low or blend in. But neither will do. I've enjoyed reading this latest book by Os Guinness--a tad more stretching (though not massively so)--but amazingly empowering.


---
I've been enjoying the Getty Christmas album for a couple of years, so I know you'll love this live version of the Irish musicians' take on carols old and new. In fact, a confession: we've copied their rendition of 'Joy has dawned' at Highfields, which we've grown to love. Also highly recommended: two newish Sovereign Grace albums to help redeem your drive to work - Prepare Him Room (Christmas songs) and Sooner Count the Stars (Songs about the Trinity).
---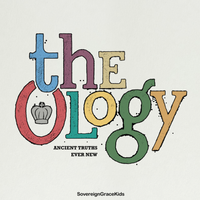 The latest kids CD from Sovereign Grace (producers of such Highfields classics as 'Your love will last forever') is an intro to systematic theology for kids. Quite simply it is magnificent, having fast become a favourite in the Gobbett household. (Nothing beats your kids running around the house singing that Jesus is 'Totally God, Totally Man'). I challenge you to find a better Christian Christmas present for kids this year. They've also produced a book to go with it, so 2 ideas in 1!
---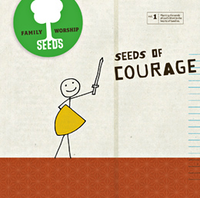 The Psalmist urges us to 'hide God's word in our heart' and one of the best ways to do so is through music. Some friends put us on to the Seeds Family Worship CDs a few years ago, but I'm surprised how few people seem to know about them. It's Bible memorisation set to brilliant music - why not treat yourself to one this Christmas? (Plus very generously in each purchase you actually get two identical CDs, meaning you can share the love!)
---
Evangelistic gifts
There are loads of great new evangelistic resources produced every year: I'm especially excited by Glen Scrivener's Four Kinds of Christmas and Rico Tice's A Very Different Christmas - they both look great little gifts to give to our colleagues or neighbours.
---
I hope you'll find something here to ease the Christmas shopping burden and to encourage you in the coming days. And now let us enjoy together this season of Advent as we again remember God's astounding gift of a Saviour, Jesus Christ who came 'to seek and to save the lost' (Luke 19:10).