We are blessed with huge talent among the staff with a number serving not just Highfields but the wider UK Church in different ways.
Peter Baker | 16:40, Sunday, 04 December 2011
Tamar Pollard is our Children and Schools Worker. Out of her experience of running seasonal clubs, and all-age services in particular, the Good Book Company commissioned her to write two books: One Day Wonders and One Day Wonders 2!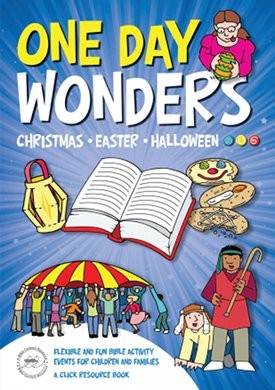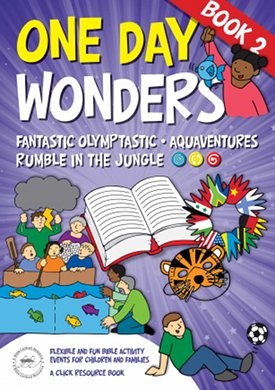 I suppose you could call them a "Plug and Play" resource for Sunday Sunday School teachers and kid's workers. Everything you need to run Bible activity events at Christmas, Easter, Halloween and throughout the year, is included. The material is flexible, fun, and Christ-centred.
Tamar has learned to experiment with us by writing much of her material for the context here and then reworking it for a wider audience. So in a sense we have all played a part in the development of these resources. Ministry is always a team effort. And every individual is the product of several influencing factors.
Tamar herself was shaped not just by her time as a teacher but by parents who were passionately committed to sharing and speaking about the good news of Jesus. In fact, for those who are not aware, Tamar's father died as the result of a violent attack during one of the family's missions trips to Eastern Europe. The story of how her mother Jo, in particular, dealt with the tragedy and discovered the power of forgiveness is contained in a book called Journey to Murder: Road to Forgiveness (Authentic Lifestyle Publishers)
In the past Tamar has had to deal not just with her father's death when she was 20 but in more recent times, the challenge of loving and caring for a mother with severe Alzheimer's.
So this blog is more than a book recommendation (although I do recommend you buy it for someone for Christmas who works with children).
Tamar reminds me how God uses the raw material, of a sometimes tough life, to make us into the people He longs for us to be.
So pray for all our staff that God may use their time and talent for His Kingdom purposes. But more importantly that He may shape their character and keep them on track for Heaven.