Compassion Ministries Sunday
Just a few minutes browsing a news channel will bring to our attention problems affecting our world both globally and nearer to home. How should we respond? Jon Reeves introduces some of the issues to get us thinking ...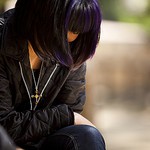 Did you know that there were 30 million people trapped in slavery today? This number is three times higher than the number of people involved in slavery during the transatlantic slave trade?
Did you know that 55% of people who have been in prison within the UK end up re-offending and going back to prison?
These figures can be hard to take in and the size of the problem can be overwhelming. These issues can also feel a little bit distant from us especially the issue of Human Trafficking. However, a report by the Commission for Wales (2009) informs us that there is evidence of children being trafficked into, within and out of our Country. But what can we as Christians and we as the church do about such issues? Well we can either be overwhelmed by the hopelessness of the situation or we can be encouraged and spurred on into action in some way. 
Sunday 27th January is 'Compassion Ministry Sunday' where we will have the opportunity to hear from a number of people within our church who are involved in different compassion ministries within our city. They will help raise our awareness of the problems that our hopeless world faces but also show us the new hope that can be found in the restorative power of Jesus. 
On Wednesday night at 19:00pm in the Coffee Lounge, Highfields Cathays, we will also be showing the award winning feature length documentary called 'Nefarious: Merchant of Souls' for those interested to know more about human trafficking. Please be aware that this documentary will only be suitable for those over 18.