Clarifying some basic truths on Sunday mornings this Autumn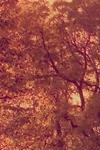 "If God is our Father, the church is our mother" said John Calvin the 16th century Swiss Reformer. The saying emphasises the fact that it is as impossible, unnecessary and undesirable to be a Christian all by yourself as it is to be a new born baby all by yourself.
We belong to the family of God, the church, and by faith in God's Son, Jesus Christ as our Lord. So what we believe and how we belong are closely related. As we begin a new year as a church this is a good opportunity to clarify some basic truths which we believe in and to commit to belong together in real and practical ways. 
Come along on Sunday mornings in the autumn when we'll explore these themes from key passages in the Bible. Affirm what you believe and discover how you can belong. 
All services in this series: