Daily Devotional - 31st July
Dave Gobbett - Friday 10:30am
Today at 10:30am Rev Dave Gobbett will lead us in a 10 minute devotional and prayer time.
Do join us if you are able to.
You can catch up at any time after 10:30am and the video will remain available via this page for as long as it brings value.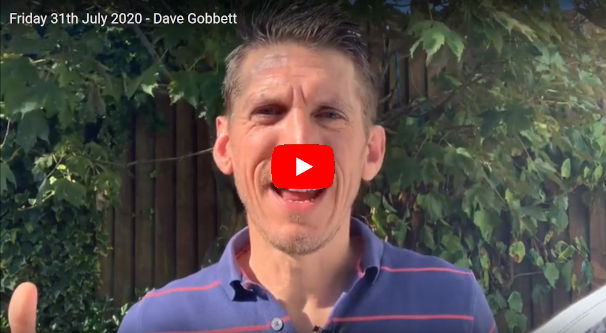 Reading

Matthew 11:28-30

Resources

Gentle and Lowly
This book draws us to Matthew 11, where Jesus describes himself as "gentle and lowly in heart," longing for his people to find rest in him. The gospel flows from God's deepest heart for his people, a heart of tender love for the sinful and suffering. These chapters take us into the depths of Christ's very heart for sinners, diving deep into Bible passages that speak of who Christ is and encouraging readers with the affections of Christ for his people. His longing heart for sinners comforts and sustains readers in their up-and-down lives.