Resource is designed to equip and train a new generation of God's people with the truths and tools to reach a our day. A one-day-a-week course over three 10 week terms, for those wanting to know the Bible better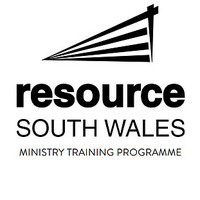 resource
We recognise that in today's churches in South Wales there is a great need to equip all believers for works of ministry and develop the next generation of Bible teachers who will faithfully pass on the word of God.  'resource' is a one-day-a-week course, over three 10 week terms, for those wanting to deepen their understanding of the Bible and be equipped to teach in today's world.
resource will be online, Tuesdays from 9:15am to 3:30pm. This will be over three 10 week terms following the School terms. Each day will start with a 15 mins of prayer and praise. Then will be followed by four sessions. Recordings will be made available for those needing to catch up later.
09.15 - 09.30 Devotions
09.30 - 10.20 Bible Overview
10.30 - 11.20 Bible Books
11.30 - 12.20 Practical Studies
13.00 - 14.00 Gospel Leadership
14.15 - 15.30 Workshop
resource is a collaborative initiative between ministry leaders at Highfields Church, St Dennis Church, The Bridge Church and Cornerstone Church.
Further information and an application form for download are available on the dedicated 'resource South Wales' website.