Read through the Bible in 2022
As we start a new year we would encourage everyone to read through the Bible in 2022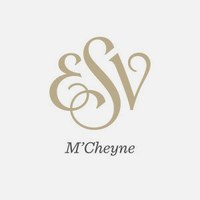 Bible Reading Plan
We are surrounded by endless voices in our world today. Our great privilege is to listen to God's Word through the coming days of 2022.
Join us in using our Reading Plan for 2022.
The book-at-a-time Bible reading plan provides two readings for each day. The first reading alternates between Old and New Testament books, giving you three or four chapters a day. The Gospels are spread throughout the year.
The second reading takes you through a chapter or so of the wisdom literature and Isaiah. Combined, these readings will take you through the entire Bible in one year.
To prevent the frustration of falling behind and to provide some reflection time, each month consists of only 25 readings. You'll have several days each month to meditate more deeply on something that was significant to you in the past week, to catch up on missed readings, or to revisit favourite passages.
Download the reading plan using this link:

 6 Day a Week Bible Reading Programme.pdf — PDF document, 81 KB (83223 bytes)
Follow the reading plan using Bible.com's YouVersion
Discipleship Journal's Book-at-a-Time Reading Plan — requires signing up for a free account
Read or listen online using links on this page to right or below.