H30 Fund for Cardiff, Wales and the World
To celebrate our 30th anniversary in 2016, Highfields launched a venture called H30 Fund. It aimed to:
raise £30,000

fund 30 mission projects 
Mission has been central to the vision of Highfields Church right from the beginning, and we hope this project will inspire a new generation to share the good news of Jesus with Cardiff, Wales and the World.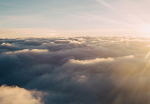 We asked if people that an idea for a mission project, big or small, which we could support, to apply for a bursary from the H30 Fund. The deadline was 1st May 2016. We put some helpful guidelines together to explain how to apply and what information we needed. 
Also, we asked whether people could help us reach our fundraising target of £30,000, which was to be distributed to 30 chosen projects? People could give directly to the H30 Fund or raise money in other ways.  Some of our members are already being sponsored to run marathons or putting on events to raise money. We loved the fundraising ideas people came up with.
For more information and news updates find the H30 Fund on Facebook.