An evening with Rebecca Manley Pippert
Finding Hope in a Stressful World
When
Sep 20, 2018
from

07:00pm

to

09:15pm

Where

New House Country Hotel, Cardiff

Add event
to calendar

vCal




iCal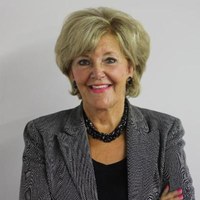 Rebecca Manley Pippert is an internationally known speaker who regularly lectures on spiritual renewal, evangelism and character formation for church conferences, at schools and colleges and in pastoral training seminars. She has also written several popular books on evangelism and Christian living.
Her bestselling book Out of the Saltshaker has sold more than a half-million copies worldwide.
This is a great opportunity for you to invite your friends, family, work-colleagues and neighbours to hear Rebecca Manley Pippert share how faith in God can make a major difference in our stressful world.