A series of guest services exploring the Christian faith.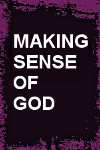 Do join with us for five weeks during our Sunday morning services on a series exploring the Christian faith.
In a post-truth and post-modern world, many wonder if anyone really does believe in a God, if there is room for faith and room for Jesus.
At Highfields Church, we're seeing more and more people become convinced that the Christian faith is both true and good.
You are most welcome to join us this Spring, whether you have a faith or not, as we make sense of God together.
We will look at the following questions:
Is God a delusion?
Why trust the Bible?
Is Jesus the only way to God?
Why would a God of love allow suffering?
Is following Jesus worth it?
Join us on Sundays at either our Cathays congregation starting at 9.30am or 11.15am with refreshments served between the two services, or come to our Pontprennau congregation starting at 10am with refreshments served before and after the service.
All services in this series: