Come along for an evening of fun, food and fellowship
When
Jul 02, 2022
from

07:00pm

to

09:30pm

Where

233 Cyncoed Road, Cardiff, CF23 6NY

Contact Name
Highfields Men's Group
Contact Phone

029 2065 0740

Add event
to calendar

vCal




iCal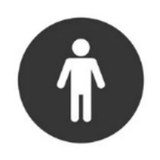 Whether you're 18 or 80, a Highfields life-longer or new, if you've got brain or brawn, there's a place in a team for you. There'll be 10 challenges with 10 teams (5 players per team) facing off against each other in the hope of being crowned Challenge Night Champions.
Form your own team (maximum of five) or sign-up individually and be assigned to one.
Book your place and your food choice online 
We'll be charging voluntary donations of £6 per person with profits going to the Highfields Ukraine Relief Fund.
For more info join the Highfields Men's WhatsApp group, email men@highfieldschurch.org.uk or have a chat with either Stuart Criddle or Darran Waters.
We look forward to seeing you at the Men's Challenge Night on Saturday 18th June @ 6:30pm @ 233 Cyncoed Road, Cardiff CF23 6NY.

    Rescheduled

Please note this event had to be rescheduled to Saturday 2nd July because of the heavy rain forecast for the evening of 18th June.