The 33rd Highfields Church Annual Report
SPREADING A PASSION FOR JESUS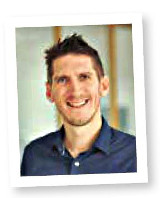 What does it mean to be church in the twenty-first century? What does it mean to be Highfields Church in 2018 and in the years ahead? What has God put us on earth to be and to do?
These were some of the important questions that shaped our vision consultation process, Looking Further Together. After over a year of prayer and reflection, involving Q&A and discussion across all our small groups and ministry teams, the elders were delighted to share our new vision statements. At Highfields Church, we are committed to:
Spreading a Passion for Jesus, by worshipping our God, sharing our lives, equipping His people & engaging His world.
Worshipping our God

As people redeemed by Jesus, we want knowing and worshipping our God to be at the core of our experience. We listen to God's word and respond with songs of praise and prayers of dependence, desiring to submit our whole lives as living sacrifices to God.
Christian discipleship is to be marked by 'worship scattered' (also known as 'all of life worship', life based on Romans 12:1-2 as we respond to God's mercy by offering our whole lives to Him) and 'worship gathered' (or 'corporate worship', i.e. what we we do each week on Sundays, based on Colossians 3:15-16). Both are vital to our spreading a passion for Jesus. The fuel of our worship is the hearing and responding to God's word, and in 2018 we've spent time on Sundays studying Ephesians, Acts 13-28, the life of Elijah, Job, the names of God, and the 'I am' sayings of Jesus. We also spent the autumn term drilling into our new church vision statements—both on Sundays and in small groups. Over the term it's been a privilege to welcome guest speakers Mark Dever, Peter Baker, Steve Levy, Dai Hankey and Jonathan Thomas to preach for us.
Our gathered worship continues to be wonderfully enriched
Our gathered worship continues to be wonderfully enriched by the labours of both talented and servant-hearted musicians (and accompanying tech team). Often arriving with the dawn chorus before 8am on Sundays, so many of us take for granted such sterling (and inspiring) commitment. Phil Holt deserves a special mention, having recently handed on oversight of the music ministry which he's led for the best part of a decade.
Sharing our lives

As a growing church, we want to live as a caring, vibrant family together, carrying one another's burdens and setting one another's needs before our own. We want Highfields to be a place of belonging and a place of growth where the love of Christ is shared and experienced among us.
According to the New Testament, church life is to have a horizontal dimension as much as a vertical one. That's often a challenge in larger churches like Highfields, but not insurmountable—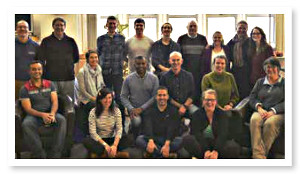 and I'm resolved that we do all we can to be the family of God we're called to be. The annual Engage church day away (June) provided a wonderful space to build such relationships, and it was wonderful to welcome Dick Dowsett to Cardiff to speak for us. Our many weekly small groups continue to prove a natural forum for sharing life together as we open up the Bible together in our homes (or around the church building) and speak God's truth to one another. At the last count, we had getting on for forty small groups (Lifegroups, twenties, students, internationals, day time Bible studies), so it's a huge relief to have Elspeth Pitt helping provide study material and pastoral support.
Perhaps the most significant way of sharing our lives is by praying together, and so it's been a thrill to see our monthly Prayer and Praise gatherings (in lieu of the Sunday evening service) become established for Highfields Church regulars. If you've not joined us at one before, I hope you'll consider giving them a go—few things encourage me more than seeing students, empty nesters, busy graduates and senior citizens, Christians young and old, shouldering each other's burdens and bowing heads together in prayer to our Heavenly Father.
Equipping His people

As a serving church, we want to continue to equip God's people for ministry both within and outside the church. We want to develop the gifts God has given each one of us for the building up of the body of Christ, maturing together to become more like Christ.
It's now three years since we first trialled our Equip Sunday Seminars. I'm convinced they play a crucial role in supporting our whole life discipleship of Jesus. In 2018 we had seminars on: the plan of salvation, Bible overview, parenting,finding your spiritual gifts and thinking Christianly about technology & social media, as well as a full programme for children and youth. Thanks to everyone who works so hard to deliver such first-rate resourcing.
In May we ran an 'Equal but Different' FacetheBook event considering the important role of women in the church today. We were also able to run Equip Plus, with Andrew Sach helping us in better handling God's word.
One of the particular joys ... is to put on larger events that equip people 
One of the particular joys we have at Highfields is to put on larger events that equip people more widely in their Christian lives, often widely ranging: this year, we were able to host a Living Out day conference (helping Christian support our friends with same-sex attraction), an Awesome Cutlery concert (joyful, gospel-centred music for youngsters) and a 9Marks conference (on building healthy churches).
It's been another year of revolving doors at Highfields as we said goodbye to Ministry Apprentices, Kate Baddoo & Abi Iago, Ministry Trainee, Emma Smith (Cambridge), Administrative Assistant Nerys King (Thailand), and after six years on staff, Children and Families worker, James Pope (Buckingham Evangelical Church). We thank God for the privilege of equipping this next generation of gospel workers, even though it's always sad when people leave. It's been an absolute joy to welcome Martha Leyshon-Jones & Joe Lovell (MAs), Dave Lawther (MT), Kathryn Eltzroth (Admin Assistant) and Jo Deeley (Children and Families) to the team. We were also glad to appoint Jon Reeves as a second Associate Pastor (as well as student worker), alongside Michael Teutsch, who formally took over the running of the Network Course. I count leading the staff team one of my greatest privileges.
Engaging His world

As a mission-minded church that God has established in a cosmopolitan city of great need, we want to communicate the gospel of hope to those living near to us and to those God brings to our city. We want to extend the love of Christ to vulnerable people in word and action. We want to reach the nations with the good news of Jesus.
Spreading a passion for Jesus must have both a local and global concern. Locally, it's been wonderful to facilitate wider evangelistic outreach, including our Easter and Christmas services (with accompanying door-knocking in the run-up), the regular running of Christianity Explored, as well as one off guest events/baptism services throughout the year.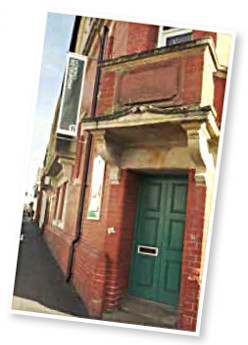 In April and May we had the privilege of broadcasting a couple of services for BBC Radio Wales, including on Easter Day. It's been wonderful to continue to partner with UCCF and the Cardiff Christian Unions in the hosting of their annual Story events week.
Globally, we were delighted to welcome Michael Prest, Phil Jenkins and Simon Guillebaud to speak at our ever popular Mission Sundays, as well as sending a mission team to Siena, Italy to help associate mission partners, Hannah and Giovanni Donnato. Of course global mission actually continues on our doorstep, with another encouraging year of International student ministry (with around forty Chinese students meeting at Dalton Street most weeks) and English conversation classes to name just a few.
All of which is to say, it's been another full year in the life of Highfields Church! But as our vision makes clear, we're not about spreading a passion for Highfields, but for Jesus. So do make sure you turn interested reading of this annual report into fervent prayers of gratitude and petition. For we say with the Psalmist:
"Not to us, O Lord, not to us, but to your name be the glory because of your love and faithfulness" (Psalm 115:1).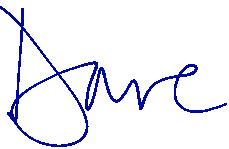 ---o0o---
Please browse the following documents to catch up on what has been happening during the year. (Because the reports contain some personal information you will need to be logged in to see them)
---
Reports, Minutes and AGM Agenda
Detailed Report on Church Ministries
Detailed Report on Church Finance for 2018
Draft Minutes for 2018 Annual General Meeting
Agenda for 2019 Annual General Meeting

Detailed Agenda for AGM -10th April 2019 [available soon]